If you do something like give me a pair of cool-looking goggles from Restoration Hardware because I couldn't find them myself, chances are I will write you a thank you note with a drawing on the envelope. And if the first syllable of your named rhymes with hell, that drawing will probably depict you as Hellboy (Hellvin), and me as Abe Sapien (Jabe Sapien?):

This is from several years ago, which you might have guessed from the date in the signature, and from the fact that I'm depicted without my passé-but-still-present mohawk. The background you see is actual envelope (with minor touch-ups), which I left in for flava. The computer colors are new, and were laid in just this past weekend.
A few years ago that same friend was coming up on a noteworthy birthday, and his wife (also a dear friend) asked me to design a mini-statue of him to commemorate the occasion. I whipped up a quick turnaround for her sculptor:

And here's what the mini-statue looks like: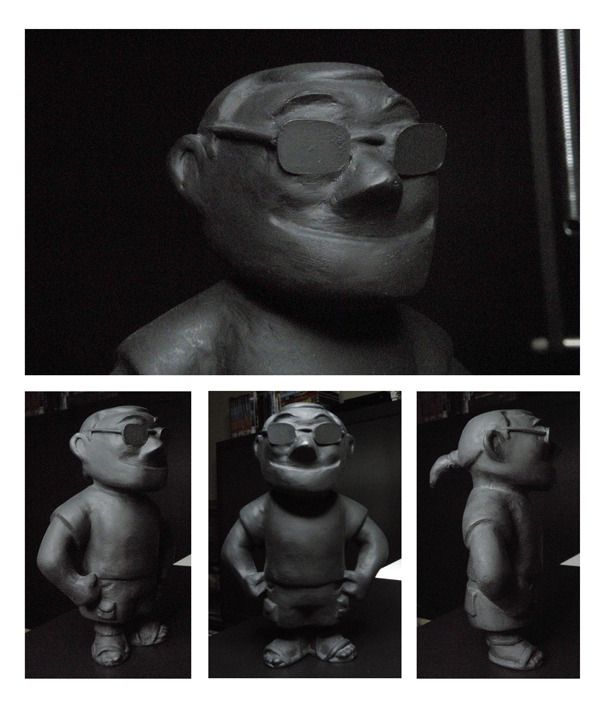 It's a lot of fun to see your work translated into the 3rd dimension! My apologies, I don't remember the sculptor's name/URL–that info will be added here if I can find it.
(This post contains two pieces of artwork by me, so that brings the total count of missed posts down to 5!)